Member fees
LA5 offers several options for dues. Once your membership is approved, you will be asked to select one of these options.
Member Dues are currently $800 annually or $67 monthly, with an additional hospitality fee of $200 annually or $17 monthly.
Meetings and events are paid separately, and receive a discounted rate for members.
Regular meetings average $54 for non-members and $49 for members.
All-Inclusive Membership dues are currently $2,400 annually or $207 per month. This option includes dues, hospitality fee, the cost of attending regular Friday meetings (not special events), and provides the member with recognition points and other benefits. The recognition points acknowledge financial contributions to Rotary International. Other benefits include special event pricing and invitations, at least one invitation to be seated at the head table, and special swag.
Corporate Membership dues are $5,000 annually or $417 per month. This option includes membership for two individuals at the same organization. Membership is easily transferrable within the same organization (with advance notice to LA5). Benefits include a corporate logo on LA5's website, recognition of your organization at each meeting and event, and full-page ads included in each issue of LA5's newsletter- the El Rodeo.
Each newly approved member will be asked to pay a one-time membership initiation fee of $600 in addition to their first year's dues.
Member giving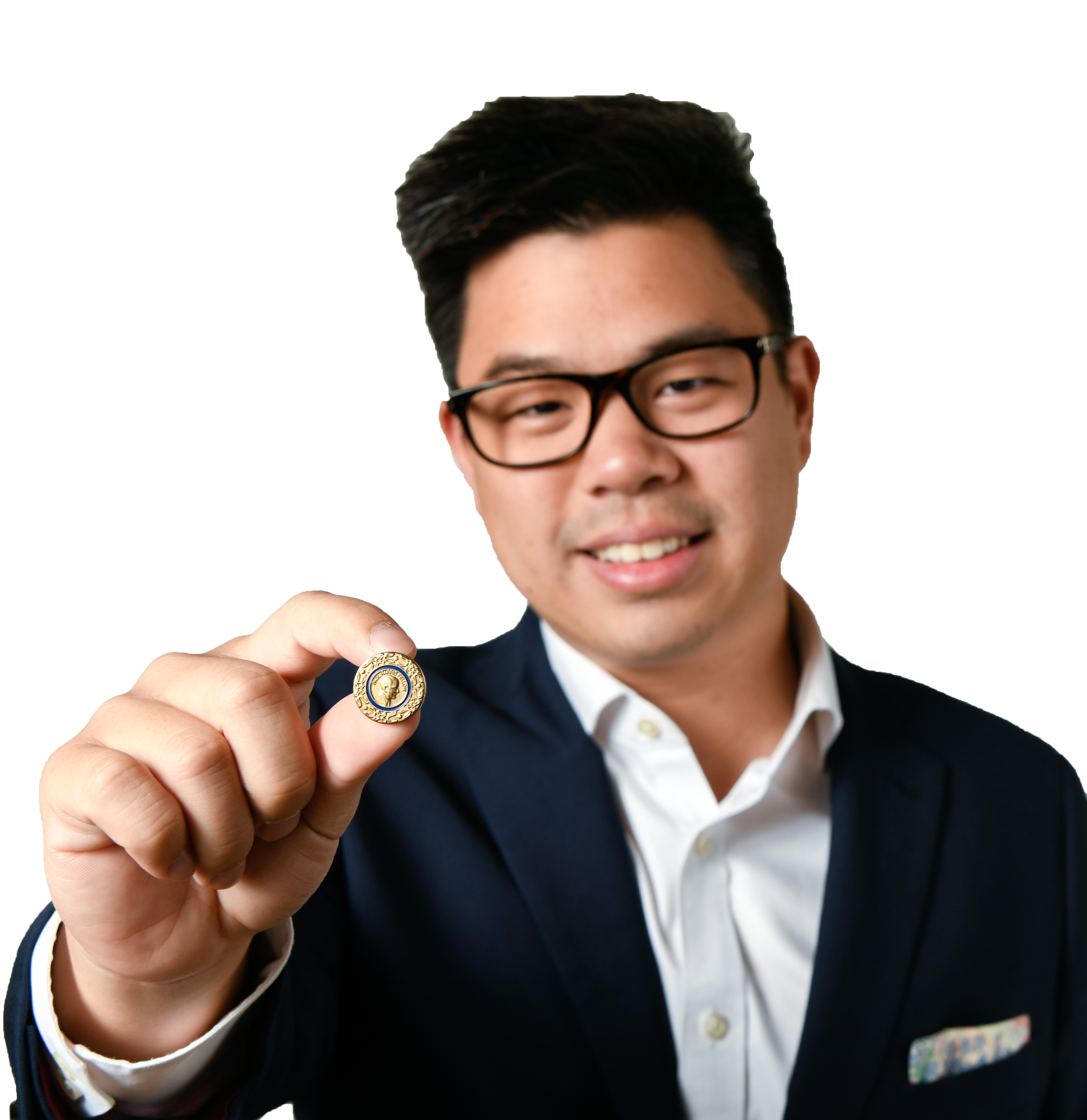 LA5 encourages its members to give as generously as they can to both the Rotary Club of Los Angeles Foundation and the Rotary International Foundation. These minimum donation levels are strongly recommended and are the cultural norm within our Club:
'365' Community Grants to the LA5 Foundation.
A dollar a day - $365 - directly supports the club's community grants efforts in a given year. Our members are encouraged to give $365 annually.
Foundation Fellow recognition with the LA5 Foundation. A commitment to giving $5,000 to the main endowment of the LA5 Foundation is strongly encouraged. This can be made in monthly or annual installments or as a one-time gift.
Paul Harris Fellow acknowledges individuals who contribute, or who have contributions made in their name, of $1,000 to The Rotary Foundation. Each level of Paul Harris Fellow is recognized with a new Paul Harris Fellow pin, signifying your contributions with colored stones.
Member engagement
Engaging in LA5's various events and activities is essential to get the most out of membership. These events and activities offer service opportunities, business networking, and social engagement.
As a general rule, and to ensure you are making the most of your membership, we recommend that each member maintain a minimum of 50% attendance across all of LA5's meetings, events, and service projects.
We ask that our members live by both Rotary's Four-Way Test as well as the LA5 Four-Way Test:
Rotary Four-Way Test
In all things we think, say, or do ask yourself:
Is it the truth?
Is it fair to all concerned?
Does it build goodwill and better friendships?
Is it beneficial to all concerned?
LA5 Four-Way Test
To contribute to the ongoing success and legacy of our club, each year, each member should:
Join a committee
Do business with a Rotarian
Sponsor a member
Donate to the LA5 Foundation and RI Foundation