Kimpton La Peer Hotel
627 N La Peer Dr
West Hollywood, CA 90069
Friday, Dec 3, 2021 | 11:30 AM - 1:30 PM
---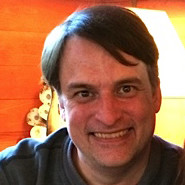 Presenter for this week's meeting: Jason Hartwig. Director of Education and Programming at Petersen Automotive Museum.
The Petersen Automotive Museum is located on Wilshire Blvd. along Museum Row in the Miracle Mile section of Los Angeles. Founded in June, 1994, by magazine publisher Robert Petersen, the Petersen is one of the world's largest automotive museums. The museum is a nonprofit organization specializing in automotive history and related educational programs.
The museum has over 100 vehicles on display in its 25 galleries, as well as a vault in the basement.