Friday, Jan 14, 2022 | 11:30 AM - 1:30 PM
---
Tera K. Hilliard will be introduced by Kelly Galindo, Writer, Director, Creative and Executive Producer and will discuss Human Trafficking.
More About Tera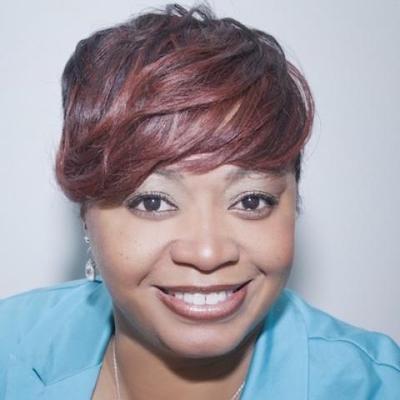 Tera K. Hilliard is a graduate of the Southern California School of Ministry. She is an advocate for human sex trafficking, teen pregnancy prevention and loves working with at- risk youth and their families. She is committed to helping young women discover their purpose and find their place in life.
She has worked in the Non-Profit sector for more than 25 years and is the former Clinic Director of Claris Health. She has also served as the Executive Director of The Grace Elliott Center, providing pregnant and parenting women with resources and support. She has also served in varying capacities for the Salvation Army Compton Corps Community Center, the Rosa Parks Sexual Assault Crisis Center and the YWCA of Greater Los Angeles. She is also, the former Program Manager of the Black Infant Health program at Great Beginnings for Black Babies.
Tera is currently the President/CEO of Forgotten Children, Inc. a human trafficking organization whose mission is to rescue, restore, educate and bring hope to victims of human trafficking and sexual exploitation.
Tera was horrified to learn that children are the primary target of sexual predators and human traffickers, so she joined the fight to do something about it in 2014. She leads an amazing team of dedicated and hard-working individuals. Since its inception in 2006, FCI has provided outreach and support to more than 5,000 people.
Tera has been recognized as the 2018 TIIA Difference Maker 100 Honoree and KTLA's Remarkable Woman. Her mission in life is to see women and girls live out their potential and walk in complete freedom. She is married with five children and two grandsons.