The California Club
538 Flower St
Los Angeles, CA 90071

Appropriate Business Dress Code Enforced
Friday, Aug 27, 2021 | 11:30 AM - 1:15 PM
---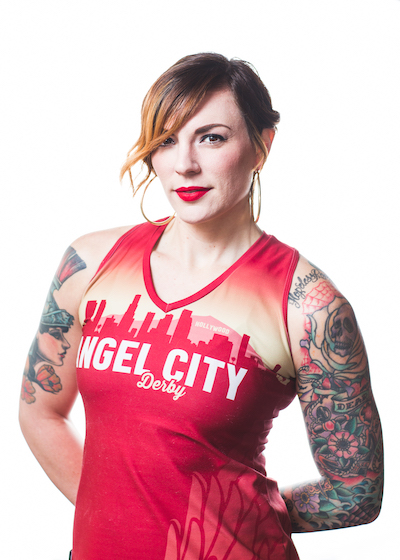 Rachel represents Los Angeles worldwide on behalf of Angel City Derby, California's best flat track roller derby league.  Since 2010, I have skated on the top-10 ranked Hollywood Scarlets at WFTDA Playoffs and WFTDA Championships. I have shared the track with the best athletes in our sport and have been featured on espnW. I have coached and played all over the world -- from Japan to Sweden, Spain to Australia -- I've poured my whole heart into growing this sport, coaching athletes aged 6 to 60. 
I have also carried my love of roller skating into the entertainment world in Los Angeles -- In my 11 years playing, I have worked on film, TV shows, commercials, and episode shorts that integrate roller derby. Most recently I consulted and coordinated all the skating for Birds of Prey - including training actress Margot Robbie. Before that I spent a season working on the Fosters, a youth family drama. 
When I'm not skating, I'm a versatile communications pro with 15 years of experience in marketing, PR, and music/film/tv. I am currently vice president of Rebellious PR & Consulting where I focus my PR skills on marginalized and underrepresented founders and their companies that are looking to change the world. I oversee the health and wellness clients at my agency, with a particular focus on nonprofits and social issues that affect women.