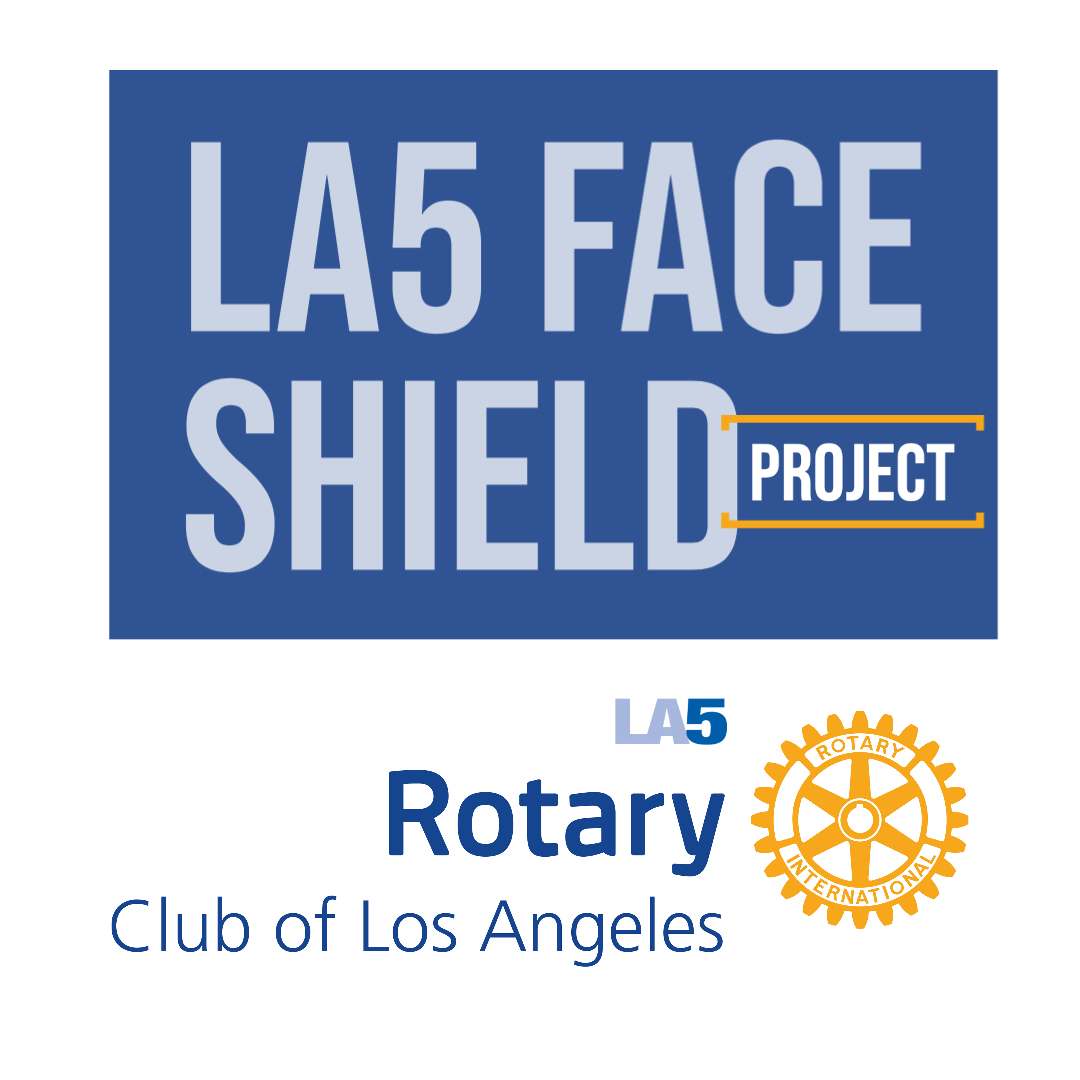 In an effort to slow the spread of COVID-19 in the Los Angeles area, the Rotary Club of Los Angeles Foundation has joined forces with So-Cal Litigation Support Services, the law firm of Sheppard Mullin, and 3D to PPE, a local group of volunteer healthcare, tech, and social impact professionals, to launch a major volunteer service project to produce and distribute up to 30,000 high-quality face shields to front line healthcare service providers working in hospitals and nursing homes and emergency first responders and homeless services providers in the LA area.
Rotary member, Jared Smith, founder of SoCal Litigation Support Services, is applying significant resources to produce components of PPE face shields urgently needed by healthcare professionals. SCLSS has repurposed 187 3D printers to produce up to 18,000 components per day at cost.The components then will be assembled by a team of volunteers coordinated through the Rotary Club of Los Angeles.
Several professional services were required to bring a project of this scale to fruition. Sheppard Mullin, a Global 100 law firm, through its Nonprofit Team of attorneys in Los Angeles and across the country, is supporting the Face Shield Project by providing pro bono legal assistance.
In addition to administering the production of the face shields, the Foundation has provided $50,000 to launch the project. Additional donations to this fund are expected to greatly increase the scale of this project, allowing the Club to achieve its goal of producing 30,000 shields. If demand for face shields has been met, the Foundation will direct received funds to the highest other critical needs in the fight against the deadly virus and other disaster relief efforts.
Healthcare providers and frontline service organizations may apply to receive face shields through the Rotary Club of Los Angeles' website. Each application will be reviewed by a selection committee under the oversight of the Rotary Club's Board of Directors and President. The intention is to provide face shields first to the hospitals and health facilities in areas that are serving the most vulnerable populations.
​"We plan, with our donors support, to continue to provide disaster relief assistance in Los Angeles during this pandemic as needs inevitably shift over time. Our hearts and prayers go out to the individuals and families devastated by this disease."
- Russ Whittenburg, Chair of the Rotary Club of Los Angeles Foundation