You are in for a special treat this week with guest and honorary LA5 member, Fritz Coleman. Fritz is also a Paul Harris Fellow and has been a long-time supporter of so many of our LA5 programs. Our own Past President, Mike Birkholm, has a longtime friendship with Coleman that extends more than two decades. Past president Birkholm wanted to share his thoughts and impressive insight into Fritz's life. Read on…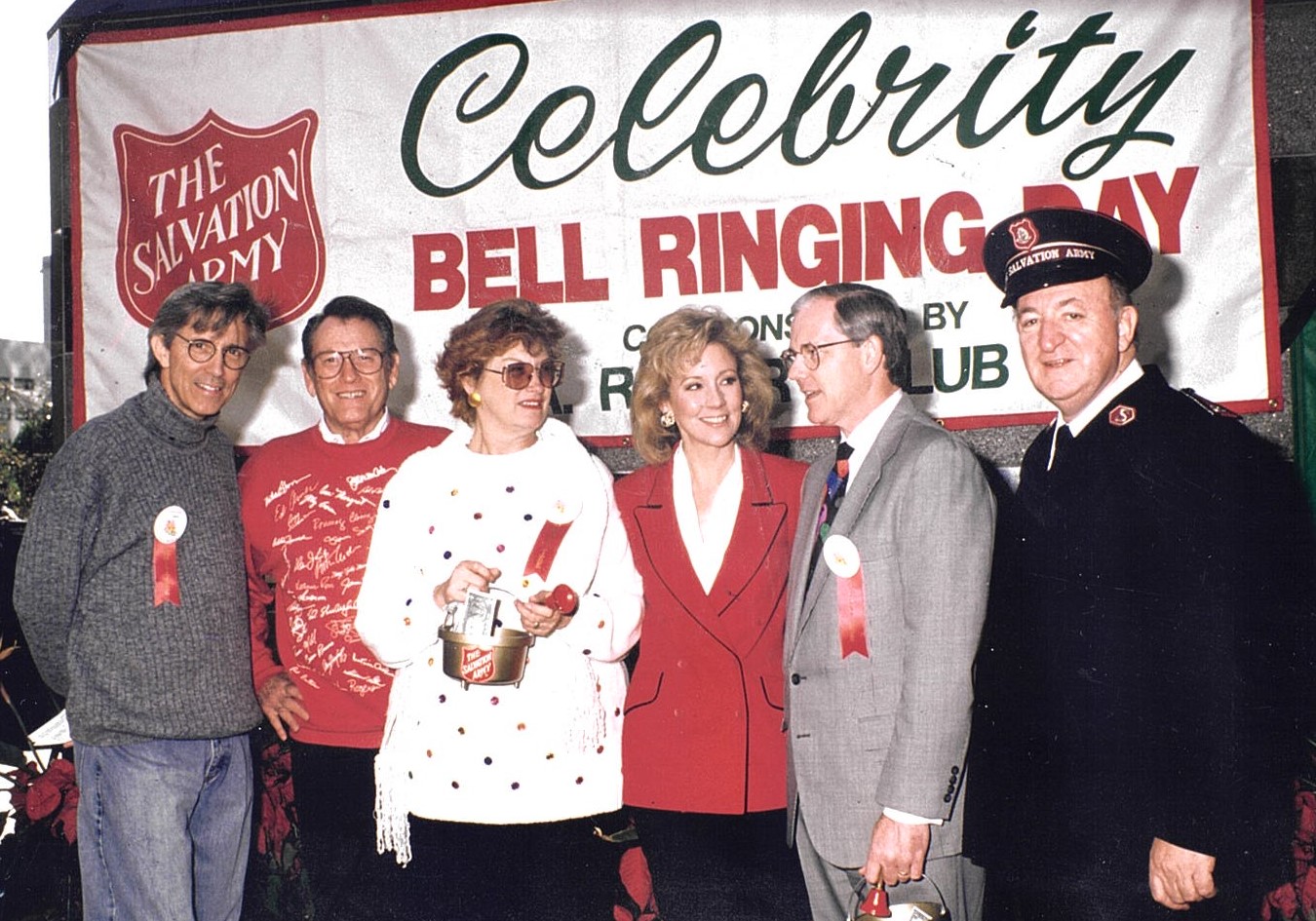 Fritz Coleman served as NBC4's weathercaster on the weekday editions of "Channel 4 News," airing at 5 and 11 p.m. since 1982.  A Southern California broadcasting icon, he is well known for his sense of humor and extensive knowledge of weather. Coleman has been part of the longest-running evening news team with legendary journalists Chuck Henry and Colleen Williams and Sports Anchor Fred Roggin.
Coleman has been named "Best Weathercaster" by nearly every major newspaper in Southern California. Fritz devotes much of his free time supporting events, frequently organizing evenings of entertainment to benefit local nonprofit organizations. Fritz has also led several NBC4 community town hall meetings throughout the Southland addressing the drought crisis that has impacted our region for many years, including educating neighborhoods on weather patterns and water conservation.
Mr. Coleman has garnered several awards and honors for his dedication to community service. In 2019, he received an honorary doctorate from Woodbury University in Burbank for his extensive public service in the community. Since 2000, he has won Humanitarian of the Year Awards – including from Shelter Partnership and the California Hospital Medical Center.
The City of Los Angeles named Coleman a "Treasure of Los Angeles," and the United States House of Representatives gave him the Humanitarian of the Year Award for his fundraising efforts on behalf of the American Red Cross. Coleman has also been honored by the Los Angeles Command of The Salvation Army for his long-time commitment to the organization. 
Coleman moved to Los Angeles in 1980 from Buffalo, New York, where he worked as a radio personality. Prior to that, he was a disc jockey and radio talk show host at various stations throughout the country.  In the early 1980's, he worked as a stand-up comic at various clubs in California. He has also made several appearances on the "Tonight Show" and other television programs. Coleman has performed at The Improv, The Ice House and other Southern California comedy clubs.
He has used his humor in multiple series and specials that have aired on NBC4 over the years including "What a Week" (1990 – 1991), "It's Fritz" (1988-1990), "Fritz and Friends" (Special) and "The Perils of Parenting" (Special). He received four Los Angeles area Emmy Awards for his work on the NBC4 comedy specials and series.
He has written, produced, and starred in three one-man plays. His first production "It's Me! Dad!" won the coveted 1997 Artistic Directors Award. A humorous and touching account of what happens when a "baby boomer" tries to recount his own life for his young children, the play shows how the father comes to grips with the passage of time and the skeletons in his own closet. The production also aired successfully on public television in Los Angeles.
"The Reception," Coleman's second play, is an insightful and hilarious look at relationships found at an imaginary wedding reception - the bride's second marriage -- the groom's third. His most recent play, "Tonight at 11!" is an insider's look at a typical local newscast. A rollercoaster ride between funny and poignant, Daily Variety called it, "surprising, incisive and powerful."
A Navy veteran, Coleman is originally from Philadelphia and attended Salem College in West Virginia and Temple University in Philadelphia where he studied radio, television, and film. Coleman is an avid cyclist, runner, roller-bladder and skier. He lives in the San Fernando Valley and has two sons and a daughter.
Come out on Friday, July 16 to get updated on Fritz's post retirement activities … you will learn he really is not retired at all!
Thank you for sharing such great information for El Rodeo, Past President Mike Birkholm!!