Did you know LA5 has an Olympic hero in our midst?  Yes, that's right!  We do.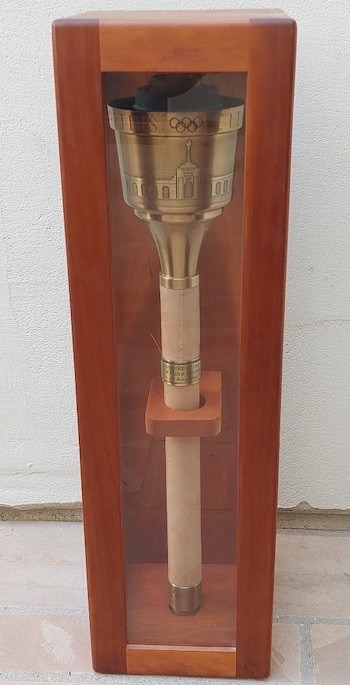 The last time the International Games came to Los Angeles, Annie Ruth carried the Olympic Torch down 190th Street in Torrance. This took place on July 27, 1984; the day before the Olympics began. 
Police escorted Annie, and many others ran alongside her, including an Olympic athlete, family, friends and her father, Craig.  Annie wore her officially issued Olympic outfit, crowds lined both sides of the street, and the air was filled with excitement, joy, and the pride of being citizens of the United States of America.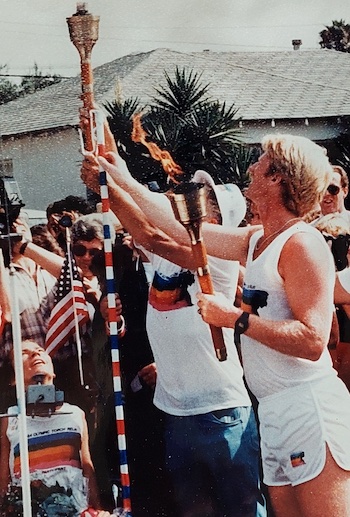 Annie has been physically confined to a wheelchair since the age of 5, when she had a gymnastics accident.  However, no wheelchair has ever been able to reduce her full participation in life.  She has a master's degree from Pepperdine University, she creates oil paintings, designs new products for artists, and somewhere in the archives of LA5 there is an article and photo of Annie skydiving.
Her role in transporting the Olympic torch both inspired and impacted more people than she will ever realize.  I wasn't there to witness this amazing moment, but Julie Clayson was.  She wrote a Letter to the Editor of the newspaper telling about how seeing Annie move the torch, moved her even more.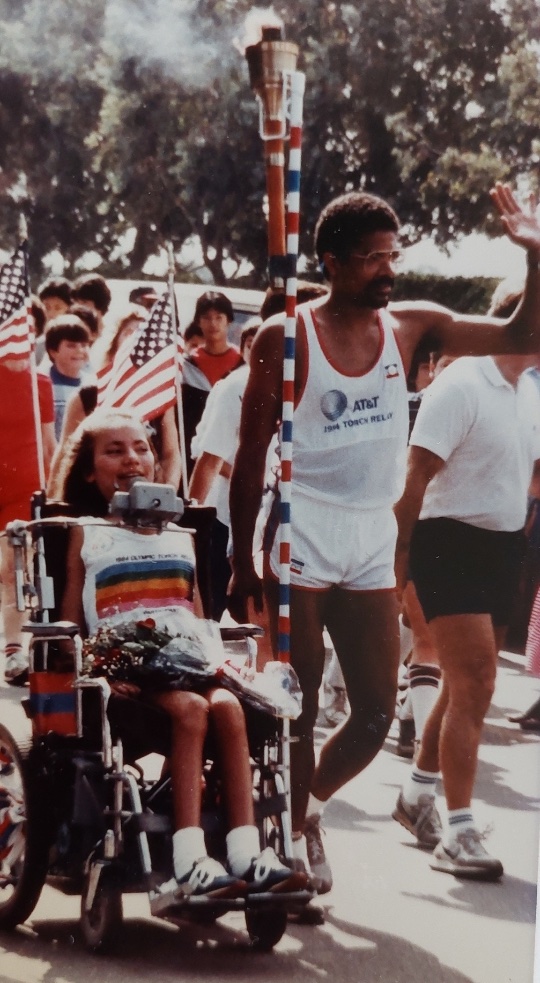 Her wheelchair had two American flags on each side, and the wheels
            of the chair were covered with more red, white, and blue. 
            She was passing me by so quickly, that without any thought whatsoever,
I started running alongside; to the back of her.  I was crying tears of joy for       
her spirit: the crowd cheered its approval of her…I heard, "Hey, Hey USA."
  After the torch was passed on to the next runner…I looked into her eyes, and
  said, "Your spirit represents the best in all of us, Annie.  You're the real   
  champion here.  You're beautiful and we love you."
Ms. Clayson concluded her letter referring to the bright light that dwelled in Annie's eyes.  She called it "the light of God that radiated from this valiant young woman," and then closed with this observation, "Not even an Olympic torch could match that light."   I agree; don't you?