ANGEL CITY CELEBRATION 2019
A big thank you to our sponsors for Angel City - 2019 was a success and we look forward to 2020!
Held: Saturday, December 7, 2019 | 7:00 AM – 3:00 PM | Jesse Owens Park
---
Celebrating and Serving Our Community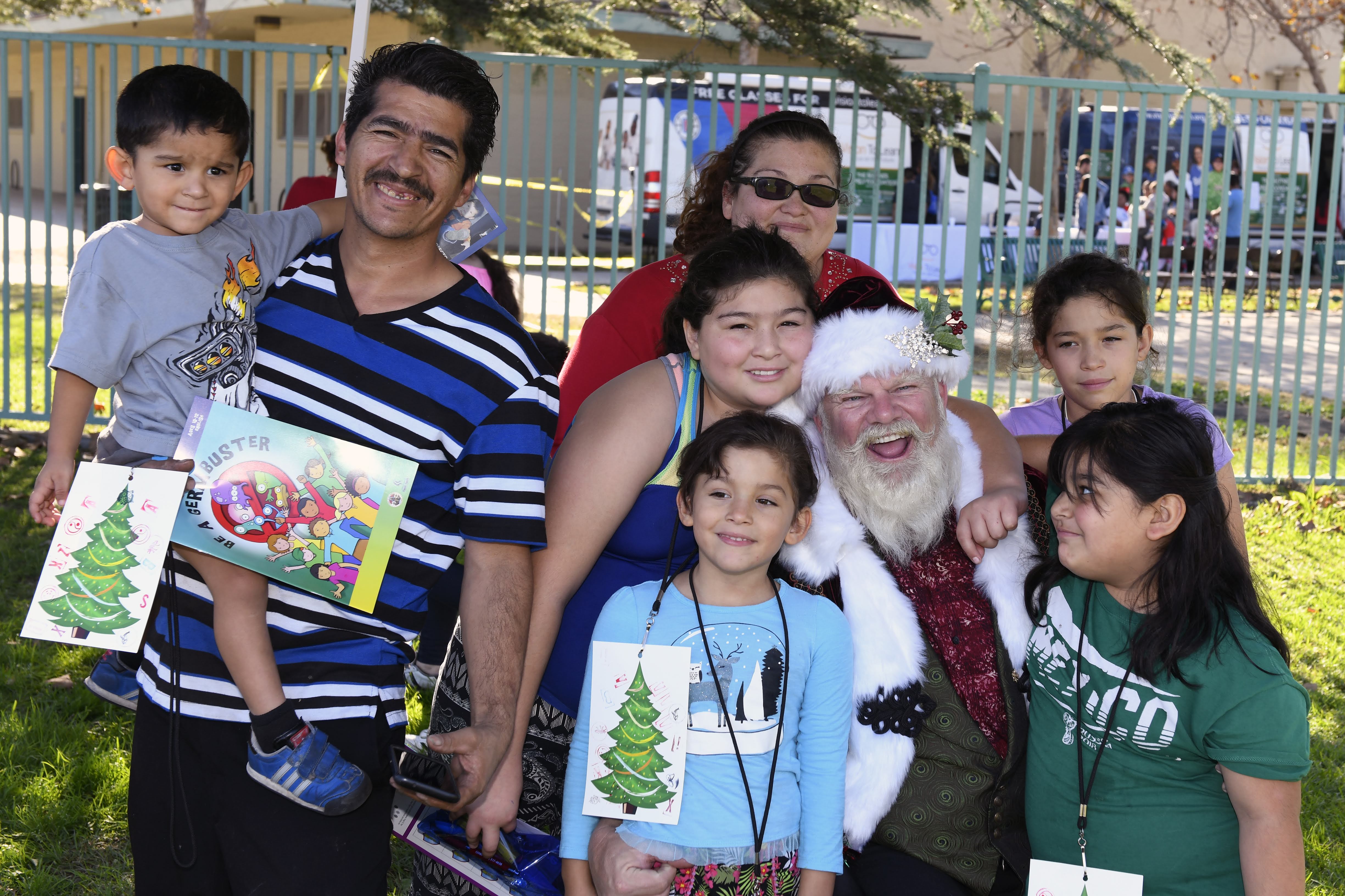 Angel City Celebration is the largest Rotary service project in the Greater Los Angeles Area. Led by the Rotary Club of Los Angeles (LA5) in partnership with District 5280. Evolving from a simple toys and food giveaway in a church parking lot to a park-sized event featuring a resource and health fair, book fair and many other activities to improve quality of life for underserved families with young children in South LA. The mission of the Angel City Celebration is always the same: empower our neighbors in South LA with knowledge of preventive healthcare and provide wellness check-ups; bring joy to the young children with toys and books; and educate parents on how to access after school activities. Throughout its 10-year history, though, one the most pleasing by-products of the Celebration are the smiles: smiles of happiness on the faces of 3,000 plus children who receive toys they only dreamed of, smiles of relief on the faces of parents who can now provide their children with these toys as well as gifts of reading and improved health, and smiles of holiday joy on the faces of the 500 volunteers who are essential to making all this happen year after year.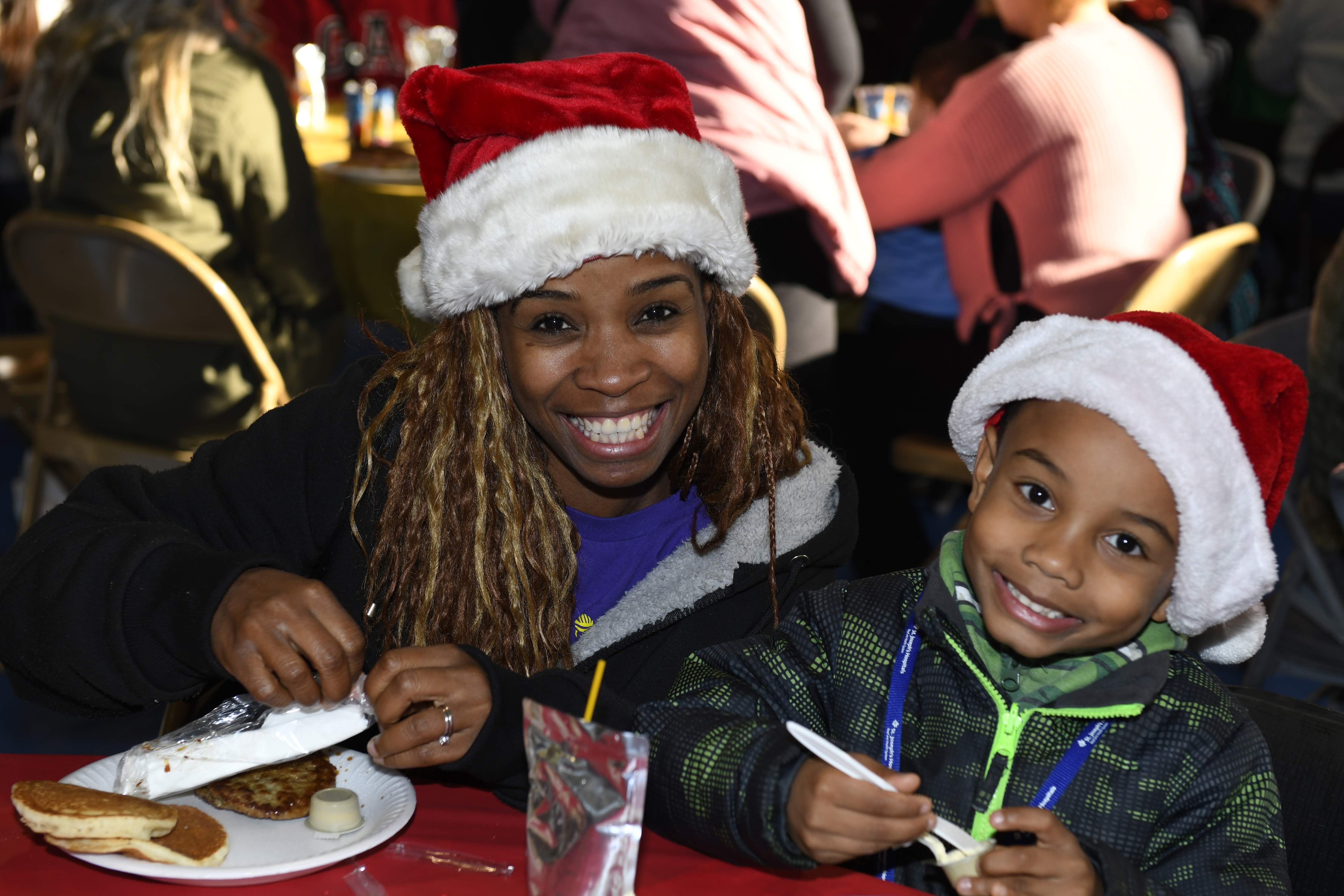 Partnering with both LA City and County Parks Departments, Angel City Celebration has rotated among several parks in South LA.
The 2019 Angel City Celebration was at Jesse Owens Park, 9651 S. Western Ave, Los Angeles, CA 90047, on Saturday, December 7, 2019.
A special thanks to L.A. County Parks & Recreation, our anchor partner for the 2019 Angel City Celebration.
We are looking forward to another wonderful event this year!
---
​Cash Contributors
Alicia & Bob Aldridge
Alan Bernstein
Karen & Mike Birkholm
David Blend
Tim Brown
Ken Chong
Don Crocker
D. A. Davidson & Co.
David L. Bland, CWS® \|SVP Financial Advisor
Jack Gilbertson
Golden Poppy of Eastern Stars
Hiram of Tyre Grand Lodge
Todd Johnson
MacMurray Foundation
Rotary Club of Historic Filipinotown
Rotary Club of Hollywood
Rotary Club of Inglewood
Rotary Club of Koreatown
Rotary Club of Los Angeles
Rotary Club of Westchester
Rotary District 5280
Ben & Megan Tunnel
Jose Vera
In-Kind Contributors
Central Basin Municipal Water District of LA County — Bottled water for 300
DWP — Water trailer for 3,000 people
JW Marriott, LA Live — Breakfast for 300
Pacer Printer — Print 3,000 passports for the event
Salvation Army - Southern California Division — Warehousing toys and supplies and toys contribution
Shelter Partnership, Inc. - S. Mark Taper Fondation Shelter Resource Bank — Over 2,000 pairs of croc/athletic shoes for youth
St. Vicent de Paul — Toys
Supervisor Ridley-Thomas — Tables, chairs and tents
Vision to Learn — Free eye glasses
---
If you have any questions, want to participate in this event by volunteering or sponsoring or you know of any entity that can enhance or augment our program on December 2nd, please contact Marjorie Heller at [email protected] or (323) 463-0304.