by Paul Ekstrand
I hope you're still floating on a high as much as I am from this past Friday's 113th LA5 Rotary kick-off meeting and after-party. I've had a smile on my face all weekend as I reflect on my mantra, "Let's Do Rotary Together."  If certainly felt like everyone in attendance was ready to put the pandemic behind us and chart a new course of Service Above Self…..together… and in person! We had a few members and guests tune in via Zoom and I thank you who participated electronically. We'll keep working hard to give everyone participating a great experience.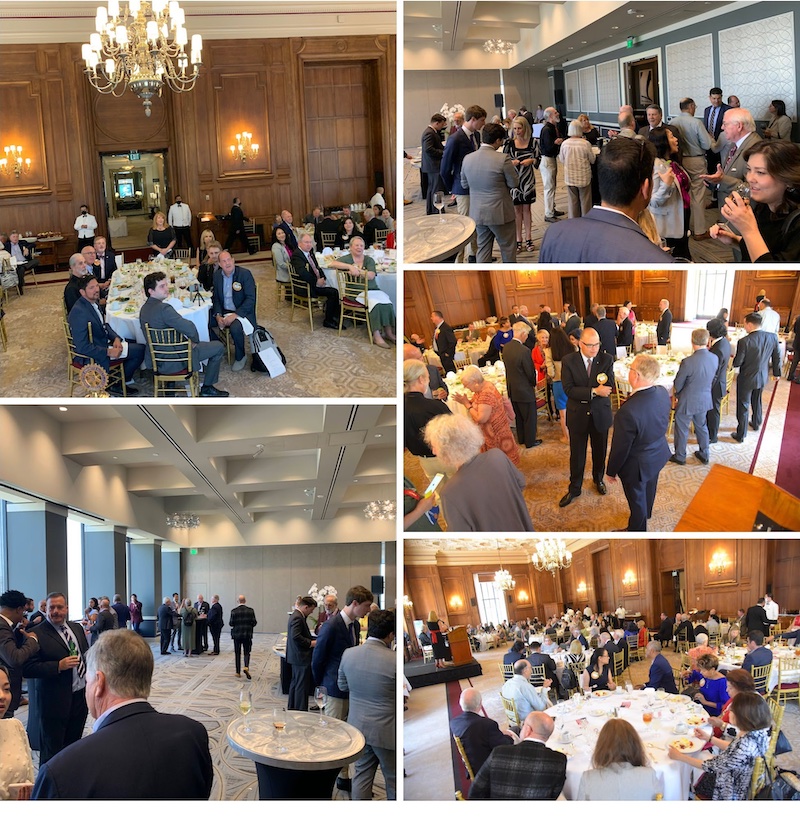 ---

---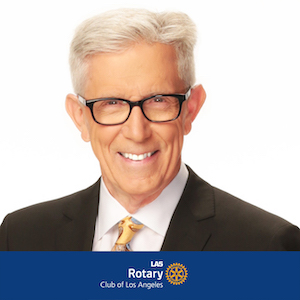 (If you missed the lunch and fun, I hope you'll join us for this week's meeting as it promises to be just as fun and exciting with Frtiz Coleman delivering a stand-up routine focused on "Aging Gracefully During a Pandemic." You can RSVP today by clicking here for July 16, 2021 from 12:00pm – 1:30pm back at the California Club!  Registration starts at 11:30am of course for those who want to come on the early side. And don't forget to get your 50-50 tickets when you register because you might be the luck winner!)
With more than 120 Rotarians and guests filling the main ballroom of the California Club, our inaugural meeting was a buzz as members were elated to finally see, hug, and talk in person! It was an amazing feeling and experience. There were even some tears shed (and not just by me!).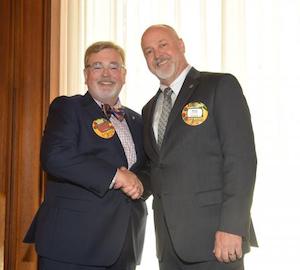 I was humbled to be pinned as your new President by Past President Rick Gibson. I will do my best to guide our Club through this year with our focus on getting back to the basics where we simplify, have fun, & grow.  And if Friday is any indication of how we get into a groove together, I know we're going to have a really fantastic year! Many of you know that it really does take an army to prepare for these lunches and my heartfelt thanks goes to so many or our members who helped to plan the meeting, set up, and take everything down. THANK YOU!!
Our Olympian panelists were heartened by the warm welcome you gave them as they pulled back the curtain on what it takes to be an Olympian, how life changes after the games, and so much more! I was also heartened to learn that Olympian John Moffet now wants to donate to our Club, Olympian Craig Lincoln has already said he plans to join us again for our Scholarship Awards program in June, and our moderator and NBC Anchor, Carolyn Johnson, has graciously offered to come back whenever we need a moderator.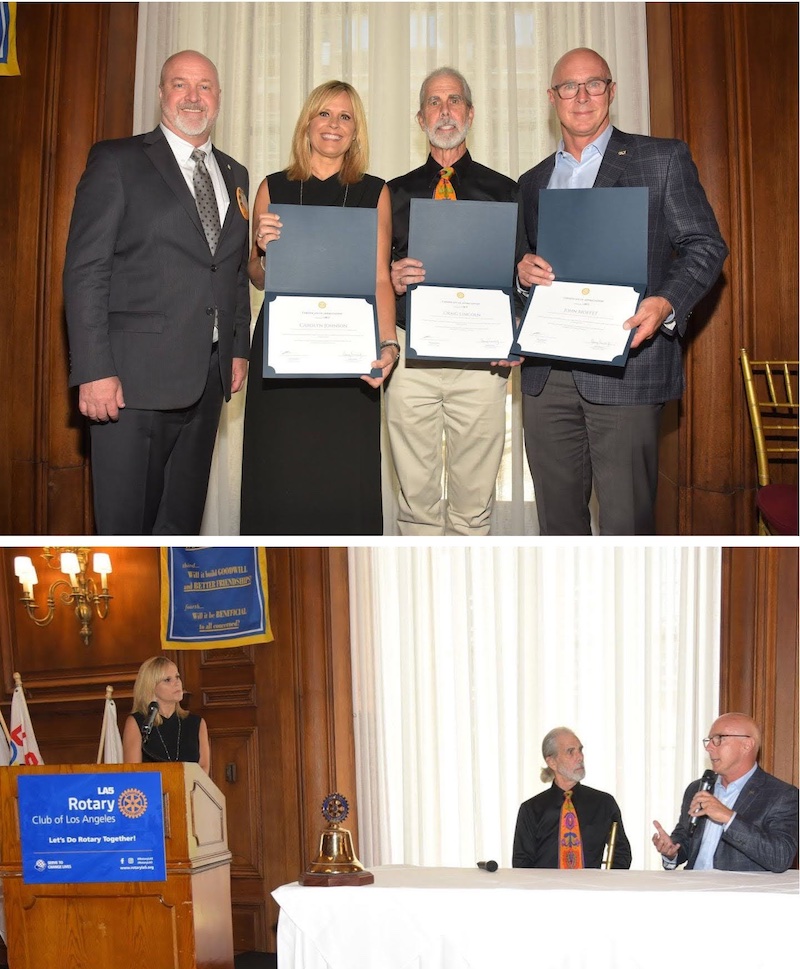 Our Club is a special organization that has far reaching impact. I hope you will do your best to join me and your fellow Rotarians and their guests each week for what I know will be a very memorable year. I hope to see you on Friday (RSVP here).
And, Let's Do Rotary Together!